Our carers are professionals who bring many years of experience in the care industry (minimum 5 years in the care industry). They have worked in almost every sector of the care industry and have a pool of valuable skills for the care of your loved ones.
They are great communicators who will keep the family well informed, every step of the way, of the condition of their loved one. They have the skills to liaise with other health professionals in the process of safeguarding the wellbeing of their client.
These are reliable care professionals who are enthusiastic and passionate in their work. They embrace the person-centred approach as they know that they are with you to help you live your life as comfortable as possible and have your best interests at heart.
We specialise in the care of adults and elderly people
AFFECTED BY HEALTH CONDITIONS SUCH AS: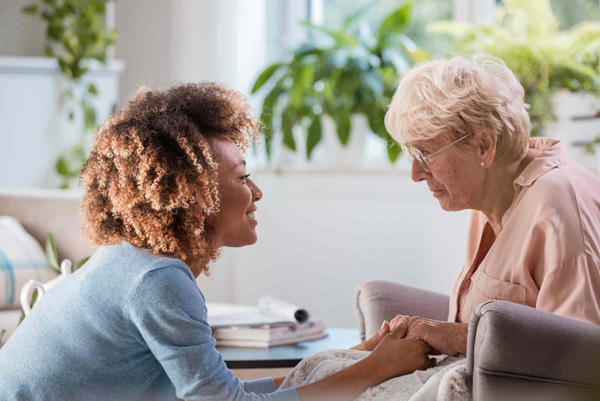 And those in need of Companionship.
Testimonials sent to my previous employer by families of clients that I have worked with previously:
Cilla provided live-in respite care over the Christmas period and the family were incredibly pleased with her professionalism and the care she gave to our 2 elderly parents with Alzheimer's. She was attentive to their needs and made them amazingly comfortable. She even managed to get them out of the house for short walks and fresh air which is amazing. She started caring for our family Christmas 2019 on and off. She has cared for them continually since November 2020. Thank you from all the family. Family of clients in East Midlands
Lovely lady, very caring and good with my father-in-law and the rest of the family. Would recommend her to any family - Family of client in Lincolnshire Cared for by Priscilla Muchemwa between 4 Sep 2019 - 18 Sep 2019
"He rated her at over 100% and that Priscilla is the best carer he has ever had. I watched her dealing with a doctor who had been called out, she was excellent, and I would request her attendance in future without hesitation – Family of a client in Scotland."
Priscilla was kind and caring. Her only thoughts were for the welfare of my uncle and she exceeded all expectations. I wish her well in her new position and thank her for looking after my uncle whilst his usual carer took a well-deserved break – Family of a client in West Sussex.
Patience of a saint and very caring. Family of client in Essex Cared for by Priscilla Muchemwa between September 2019 - October 2020